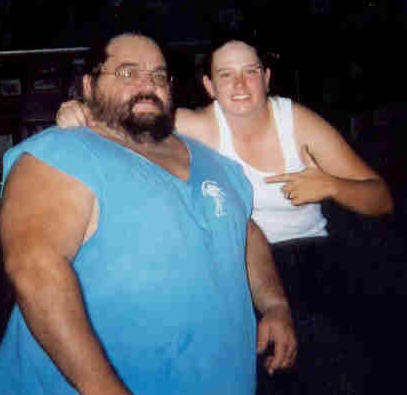 Jade with wrestling trainer Tugboat Taylor.
Jade and Hobo Joe. Contrary to popular belief, Joe does NOT really "stink". And ladies... Joe is SINGLE.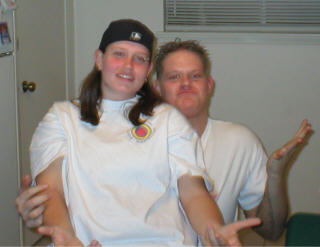 Jade and Dustin, New Year's Eve '02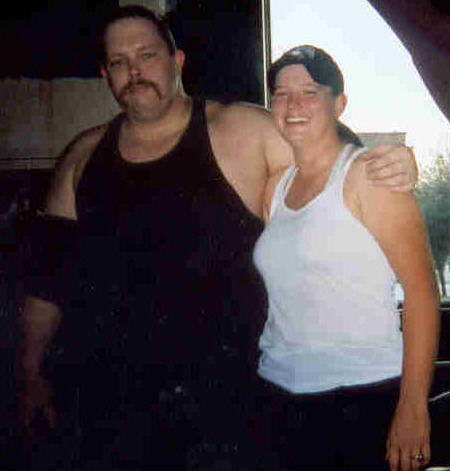 Jade and "Cowboy" Justin Walker. Taken just before Jade received a total of NINE backdrops from Justin.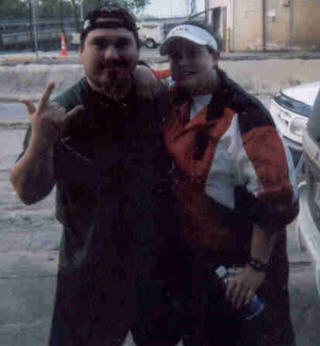 Jade with "The Mighty" Soto. Soto trying to look as cool as Danny Boy, cuz, you know, Danny's f'n fresh.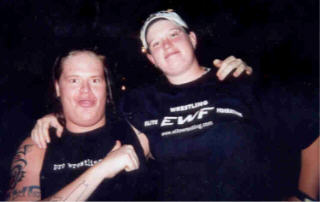 'Taker' and Jade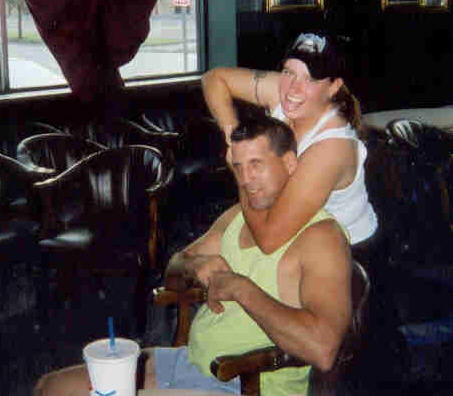 Jade tearing the head off of "Top Gun" Jag. (He looks worried doesn't he?)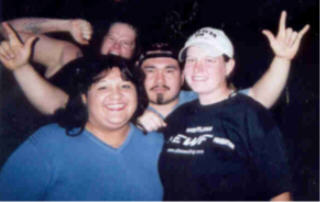 Phoenix, Jade, Soto, Taker (Top Dawg)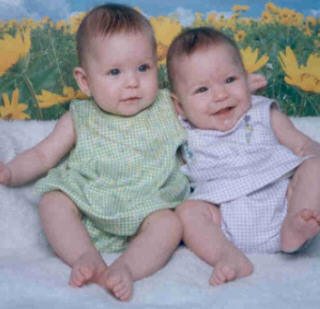 Jade's twin nieces (Victoria and Veronica)
08/15/02
Jade holding her new baby girl Gavrie soon after delivery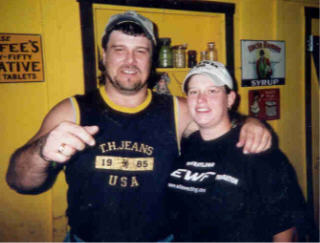 Dusty Wolfe with Jade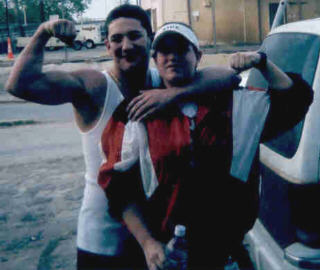 Fast Eddie and Jade just chillin. There goes Eddie thinkin he's all swoll again.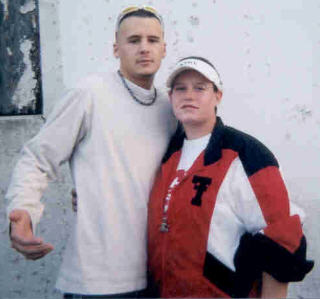 Jade and Danny Boy Colicci wanting to be as cool as Fast Eddie.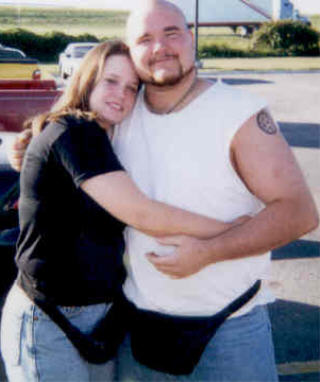 Jade and "Spike" in Checotah, Oklahoma. May 2001.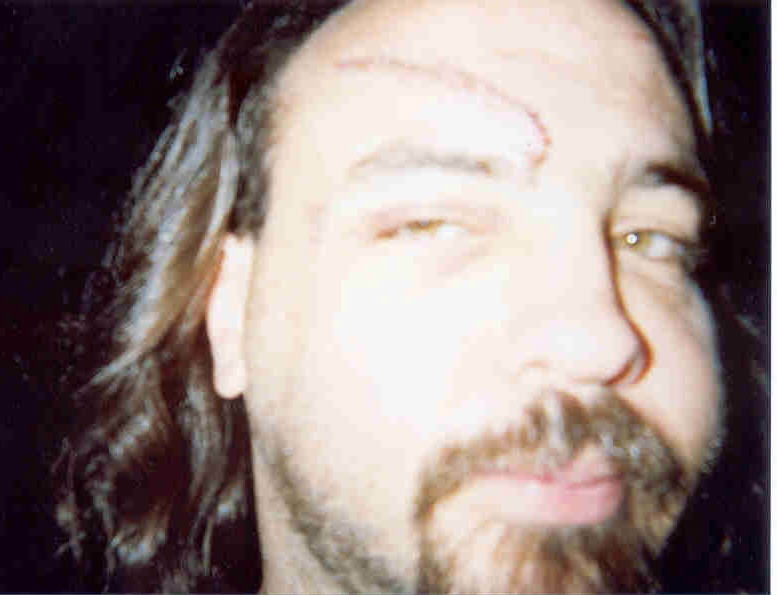 "The One Man Posse" Hugh Rogue. Hugh wrestled in a hardcore match on September 8th,,, this picture was taken 26 stitches later.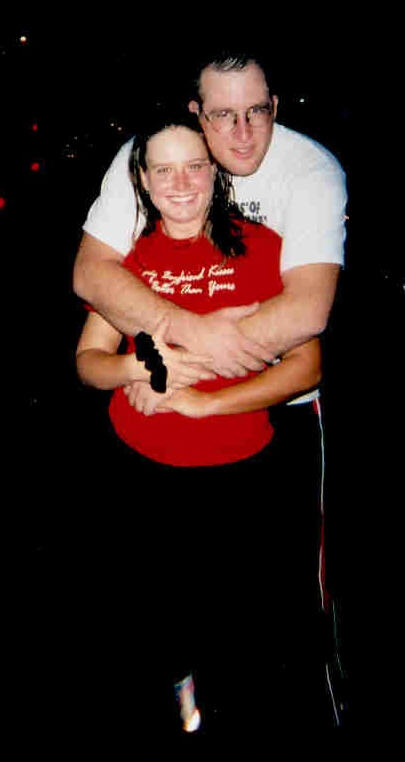 Mr. Mayhem and Jade, battered and bruised after their match September 8th, 2001
Jade with Stone Cold Steve Austin. Inside the loading dock of the Compaq Center, June 19th, 1999.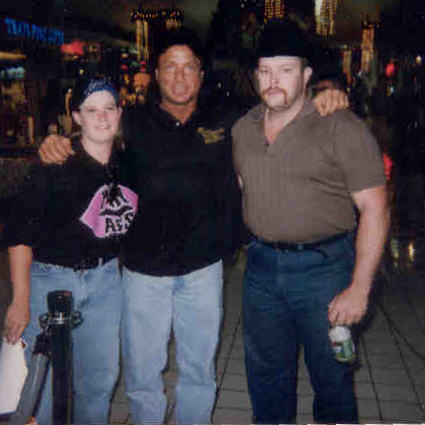 Jade and Justin Walker chillin' with Marty Jannetty. 2000.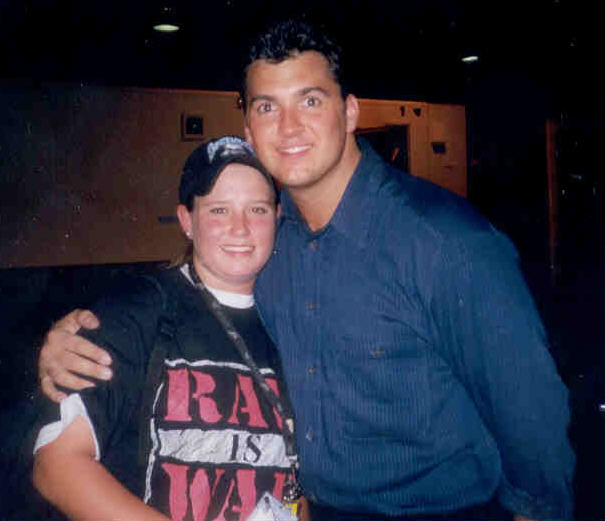 Jade with Shane McMahon. Inside the Compaq Center, September 20th, 1999.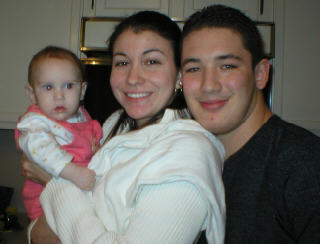 Jade's daughter Gavrie with her godparents Eddie and Joanna.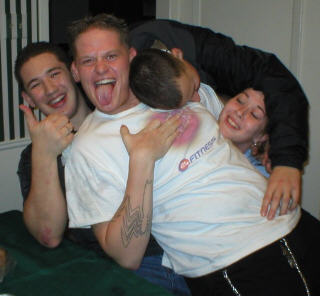 Eddie, Danny, Taker, and Heather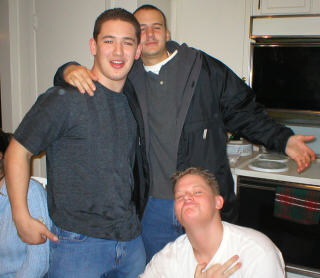 Eddie, Taker, and Danny